Need advice? Call our experts free on
0800 090 1342
Ofcom extends consultation on Everything Everywhere 4G plan
The consultation on Everything Everywhere's plan to roll out 4G this year has been extended to May 8th.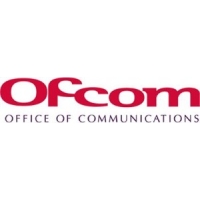 Ofcom has opted to extend the consultation period on its proposal to allow Everything Everywhere to begin rolling out 4G mobile broadband services this year.
The UK's largest network operator, which runs the Orange and T-Mobile brands, is keen to refarm some of its existing spectrum to support the deployment of 4G.
A consultation on the matter was launched earlier this month by Ofcom, which provisionally concluded that the move would not distort competition in the UK market and would bring benefits to consumers, potentially including those in rural areas.
However, the plan has provoked an outcry from Everything Everywhere's rival carriers, which argued that it would give the carrier an unfair head start.
As a result of this pressure, the regulator has decided to extend the consultation from April 17th 2012 until May 8th to give additional time for interested parties to put across their point of view.
"We have decided to extend this period following requests from stakeholders for more time to respond," Ofcom said in a statement.
O2 signalled its opposition to the proposal last week, arguing that giving one network operator the green light to roll out 4G mobile broadband services before the others could prove damaging for the market.
The company stated that the proposal is "contradictory to [Ofcom's] objective of delivering a competitive market environment with four competing players", before warning of a potential legal challenge to the plan by declaring: "This could expose the process to further risk of delay."
Vodafone chief executive Guy Laurence echoed O2's claim that the move would grant Everything Everywhere an unfair advantage and said it will deal "a terrible blow to competition" if the proposal goes ahead.
All other network operators need to wait for the forthcoming spectrum auction to acquire the additional airwaves needed to support 4G services.
While he acknowledged that the government is eager to make life as easy as possible for businesses, Mr Laurence declared: "Surely that shouldn't mean giving the biggest player in the UK market such an undeserved advantage."