Need advice? Call our experts free on
0800 090 1342
South-west firms encouraged to bolster broadband
Businesses in south-west England are being encouraged to sign up for funding to bolster their access to superfast broadband.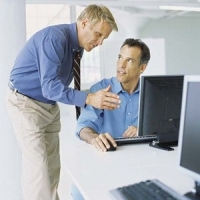 Businesses in Dorset, Bournemouth and Poole are being encouraged to make use of new grants aimed at helping companies to improve their level of superfast broadband connectivity.
Local publication Blackmore Vale Magazine reports small to medium-sized enterprises (SMEs) in the area have been granted access to the Connection Voucher Scheme being offered through the Superfast Dorset project and funded by Dorset County Council.
SMEs can make use of grants up to £3,000, with the money used to help companies improve their online connectivity in areas where superfast connections are not presently available.
Matthew Piles, Head of Economy at Dorset County Council, commented: "We want at least 500 Dorset businesses to benefit from this really exciting opportunity.
"We are pleased to be working in partnership with Bournemouth Borough Council, the Borough of Poole and the Dorset Growth Hub to increase the competitiveness of local businesses."