Need advice? Call our experts free on
0800 090 1342
Pilot broadband scheme for hard-to-reach North Lincs areas
A new pilot scheme will aim to bring superfast broadband to hard-to-reach areas across North Lincolnshire.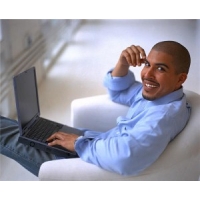 Funding for the delivery of a new pilot wireless superfast broadband network in North Lincolnshire has been announced.
The £2 million scheme is being funded by Broadband Delivery UK (BDUK) and delivered by contractor Quickline Communications, the Business Desk reports.
It will aim to roll out superfast online connectivity to the remaining five per cent of hard-to-reach areas across the county, after work to provide traditional broadband services to 95 per cent of locations has been completed.
Steve Jagger, managing director of Quickline Communications, said: "Provision has been made in our budget to connect up to 4,211 businesses and residences and the funding from BDUK will be invested in equipment and infrastructure to include new wireless transmitters and capacity."
This new scheme will be the largest of its kind to date in the UK, with the latest developments in wireless internet meaning line of sight are no longer a limiting factor for high-speed connections utilising the technology.