Need advice? Call our experts free on
0800 090 1342
Vodafone rules out Wells 3G mobile broadband upgrade
Residents in Wells are unlikely to benefit from a Vodafone network upgrade in the near future, a spokesman has revealed.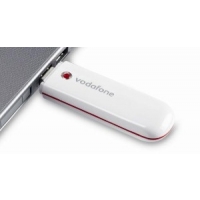 Vodafone has ruled out the possibility of upgrading its mobile broadband service in the Somerset cathedral city of Wells.
The mobile operator launched a legal battle to install faster 3G infrastructure in the area, but has now decided there is not sufficient demand from consumers to justify the potentially costly investment in its local network, reports the Wells Journal.
Planning permission for the installation of a 3G mast was originally rejected by Mendip District Council, which expressed concern about the impact of radiation on residential properties close to the proposed site.
Vodafone appealed against the decision and was given the green light to proceed with the infrastructure work in 2009, but has decided not to do so, leaving customers stuck without a fast mobile broadband service.
Responding to queries about its future plans for the south-west city, a Vodafone spokesman said there is little prospect of the upgrade being carried out in the near future.
"We have no immediate plans to improve 3G coverage in Wells," he revealed. "It is a question of prioritising our programme of work and we are targeting higher population centres at present."
Speaking at the Mobile World Congress in Barcelona this week, Vodafone chief executive Vittorio Colao warned that a recent ruling to slash the amount mobile service providers charge to connect calls from landlines will hamper the industry's ability to invest in vital upgrades.
These rates are set to fall by 85 per cent by April 2015, costing companies in the mobile industry around £800 million in revenues every year.
This comes at a time when network operators are having to shell out tens of billions of pounds to prepare their infrastructure for the rollout of 4G services, a process that is due to begin in the UK next year.
"We really need to stop this autopilot regulation mentality that is still present in many parts of the world," Mr Colao remarked.