Need advice? Call our experts free on
0800 090 1342
Vodafone warns against 4G head start for Everything Everywhere
Everything Everywhere should not be allowed to roll out 4G services this year, Vodafone has argued.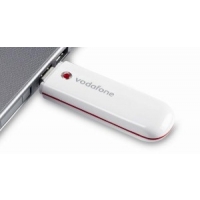 Vodafone has warned that Ofcom's plan to allow Everything Everywhere to roll out the UK's first 4G mobile broadband services before the end of the year will deal a major blow to competition in the market.
Guy Laurence, chief executive of Vodafone, said the proposal will hand Everything Everywhere - operator of the Orange and T-Mobile brands - an unfair advantage over its rivals.
"On Ofcom's own admission, all the other players in the market require new spectrum in order to run [Long-Term Evolution mobile broadband technology] so Ofcom's plan will deal a terrible blow to competition in the UK," he stated.
Under the regulator's proposals, outlined last week, Everything Everywhere could be allowed to re-use its existing spectrum to support 4G mobile broadband services.
It argued that the move will bring benefits to consumers in the form of faster mobile broadband speeds and potentially improved coverage in rural areas, depending on how the network operator chooses to use the spectrum.
However, Mr Laurence noted that Ofcom's plans place no obligation on Everything Everywhere to initially roll the service out to rural communities, meaning the move could even widen the digital divide.
The regulator considered whether giving the carrier to refarm its spectrum for 4G services would distort competition and came to the provisional conclusion that it would not.
Furthermore, the organisation explained it is provisionally in favour of allowing the refarm to take place due to the benefits it will offer to end users.
Responding to Ofcom's reasoning, Mr Laurence said: "We know the government wants to be a friend to business but surely that shouldn't mean giving the biggest player in the UK market such an undeserved advantage."
Last November, the Commons Culture, Media and Sport Committee criticised the "constant disagreement" between the four mobile operators and said this had resulted in further delays to the auction of 4G spectrum.