Need advice? Call our experts free on
0800 090 1342
Boosting broadband penetration 'a priority for European Commission'
The European Commission has reaffirmed its commitment to improving broadband connectivity across the continent.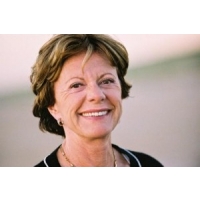 The European Commission has insisted that improving broadband penetration across the continent is a top priority.
According to Neelie Kroes, Vice-President of the international body, only two per cent of households in Europe currently have access to ultra-fast broadband subscriptions.
However, she insisted that changing this state of affairs is high on her agenda and welcomed the European Union's willingness to step up investment in next generation networks.
This, she stated, should provide the certainty that is needed if long-term plans are to be drawn up.
In addition, Ms Kroes said it should ensure there is greater "regulatory convergence" across all member states, as well as more stability in the copper price market.
"Facing the digital future means we must take advantage of top-quality, high-bandwidth digital services," she commented.
Ms Kroes added that implementing the right measures is "good for everyone", as the sector will be able to invest and expand, while citizens can enjoy the benefits of faster next generation broadband networks.
This comes after a study by the European Commission revealed that broadband subscribers across Europe are only receiving an average of 74 per cent of the advertised headline speed they signed up for.