Need advice? Call our experts free on
0800 090 1342
Broadband upgrades for Oxfordshire villages
A number of Oxfordshire villages are to benefit from improved broadband connectivity through a new investment in rural areas.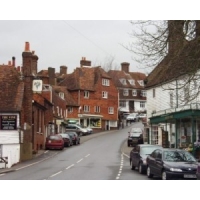 The Oxfordshire villages of Sunningwell and Bayworth are each to receive a considerable boost to broadband connectivity due to a major investment in superfast broadband that is taking place.
Work in the area is being undertaken by broadband provider Gigaclear and will focus on those properties that are at present not covered under mainstream broadband rollout plans, the FT reports.
Gigaclear chief executive Matthew Hare said: "We started marketing for customers in February. By mid-March, we hit the target we needed of 92 of the 249 properties."
Homes in the two villages will benefit from download speeds of up to 1 Gbps when their new network is fully operational, with the project delivering new fibre optic connections capable of delivering impressive transfer rates for those signed up to the service to enjoy.
Overall, the speeds recorded on these new networks will be up to 50 times the national average when the work is complete.