Need advice? Call our experts free on
0800 090 1342
BT and Everything Everywhere win extension to 4G trial
The trial of 4G broadband technology in Cornwall has been extended until the end of June.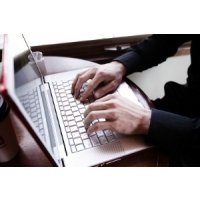 Everything Everywhere and BT have announced the extension of their 4G broadband trial in Cornwall.
The initiative, which commenced in October 2011, has seen wireless broadband rolled out to 180 customers in and around the community of St Newlyn East near Newquay.
Ofcom has since granted the two telecoms firms permission to continue the project until the end of June, giving them further opportunity to investigate the operation of 4G broadband technology in remote and rural communities.
According to Everything Everywhere, the pilot scheme is demonstrating that a combination of fixed and mobile technologies can be a viable option for delivering broadband to notspots across the country.
Consumers involved in the trial previously had no broadband access or were struggling to get speeds of 2Mbps, but are now receiving average rates of 7Mbps, allowing them to enjoy services such as TV on demand, high-definition video streaming and VoIP telephony.
One trialist, Tamasin Battell, used a mobile broadband dongle to get online before signing up for the scheme and found the connection was so slow that she struggled to download anything. However, the 4G technology now allows her fiance to keep in touch with his sister in Australia via Skype.
"The extension of the trial is a godsend for me, as I really don't want to go back to the digital dark age," she commented.
Olaf Swantee, chief executive of Everything Everywhere, said the deployment of 4G will provide a boost to the UK economy by creating more jobs and enabling businesses to be more productive.
"This trial has been key in investigating ways to rapidly bring 4G LTE to Britain and Ofcom is helping us do the groundwork to accelerate the UK from laggard to leader," he added.
The auction of additional spectrum for 4G broadband is set to take place in the final quarter of this year, meaning the first commercial services are not due to be available until 2013.