Need advice? Call our experts free on
0800 090 1342
Orange named top broadband provider for customer service
The network operator beat off competition from the likes of Sky and Virgin Media.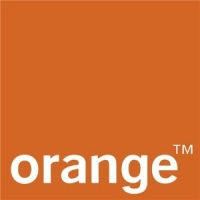 Orange has seen a major turnaround in its broadband customer service rating, with more happy subscribers than any of the other major providers.
Telecoms industry watchdog Ofcom interviewed thousands of consumers in February, asking them to score the service they had received if they had contacted their broadband supplier in the previous three months.
When the study was carried out in 2009, Orange had come last with just 42 per cent of customers saying they were satisfied with the company, but this year's report saw the network operator top the board.
Some 76 per cent of the carrier's broadband subscribers said they were happy, while 13 per cent were neutral and 11 per cent dissatisfied.
Orange's nearest rival in the results, Sky, had a 60 per cent satisfaction rating, with just under a quarter of its customers describing their attitude towards the provider as neutral.
BT, Virgin Media and TalkTalk/Tiscali came in third, fourth and fifth places respectively.
This represents the latest blow for TalkTalk's customer service, coming just three months after Ofcom named the company the most complained about of all the major broadband and landline providers in the UK.
Claudio Pollack, consumer group director at Ofcom, said: "The research shows that there can be considerable differences in consumers' experiences of customer service.
"By publishing this research we want to give consumers an insight into the standard of customer service being offered across the communications sector. The more information of this kind consumers have, the more effectively they can exercise their choice."
The study was released to coincide with the implementation today (July 22nd 2011) of new rules on complaint handling for the telecoms industry.
Under the regulations, phone and broadband providers must include information about how customers can complain to an Ofcom-approved body.
Companies must also write to subscribers whose issues have not been resolved within eight weeks to tell them they have the right to take the matter to an independent resolution service.