Need advice? Call our experts free on
0800 090 1342
Sky sees pre-Christmas jump in broadband subscribers
The broadcaster gained 204,000 new broadband customers in the run-up to Christmas.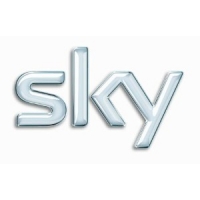 Sky
has seen a significant increase in its
home broadband
customer numbers in the second quarter of its 2010-11 financial year.
In the three months ending December 31st, the broadcaster achieved a net gain of 204,000
broadband
subscribers - the fastest level of growth it has seen in ten quarters.
This figure is more than double the 101,000 additions it recorded in the corresponding period of 2009 and brings the company's total volume of broadband account holders above the three million mark.
The results publication also shows the number of people signed up for
broadband bundles
with Sky rose in the run-up to Christmas, with 24 per cent of customers now taking a landline, TV and internet package.
Some 2.3 million consumers were on a Sky triple-play
bundle
in the quarter ending September 30th.
Chief executive Jeremy Darroch said: "We are cautious on the economic outlook for 2011, while remaining very confident in the long-term opportunity for the business."