Need advice? Call our experts free on
0800 090 1342
TalkTalk broadband free for three months
TalkTalk is running a special offer on its Essentials broadband package.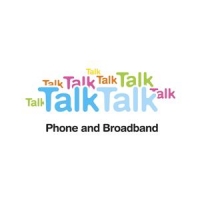 TalkTalk is continuing in its quest to become the leading broadband provider with a special offer on its Essentials home broadband package.
Customers who sign up for the broadband service can currently receive three months free, before the £6.99 monthly charge (plus £11.49 line rental) kicks in.
The Essentials broadband package promises speeds of up to 24Mbps and a monthly download allowance of 40GB.
Evening and weekend telephone calls to UK landlines are also included as part of the monthly fee, along with free technical support and a wireless router.
Earlier this week, TalkTalk opened a new outlet in London where customers can go to receive specialist broadband advice.
Visitors to the Customer Experience Centre in Broadwick Street can also test out the latest digital technologies or simply just surf the net, Charles Dunstone revealed on the TalkTalk blog.
People who are not yet TalkTalk customers are able to sign up for one of the company's broadband packages at the centre.