Need advice? Call our experts free on
0800 090 1342
TalkTalk urges online shoppers to buy British
Buying British offers the best value for online shoppers, TalkTalk research shows.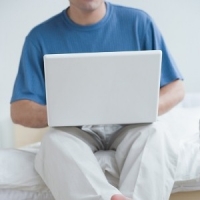 Broadband users looking for the best deal when shopping online should buy British, according to new research from TalkTalk.
The internet service provider's latest Digital Price Index, covering the first quarter of 2013, shows the most prolonged downturn in online rates since 2007.
Prices on the web dropped by 0.3 per cent when compared to the first three months of 2012, at a time when offline costs rose by 1.4 per cent.
Furthermore, the study discovered that British goods and services offer the best value, with prices charged by online retailers in the UK dropping by one per cent year on year.
In contrast, international vendors' prices actually grew by 3.4 per cent over the same period, driven by a combination of higher air freight costs, exchange rates and positive inflation abroad.
"Buying British is a concept that we are familiar with in terms of traditional high street purchasing but the same holds true online," commented Tristia Harrison, Executive Commercial Director at TalkTalk.