Need advice? Call our experts free on
0800 090 1342
Virgin Media commemorates ten years of broadband
Virgin Media is marking ten years of broadband in the UK with an innovative art installation.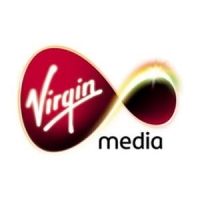 Virgin Media is marking the tenth anniversary of broadband in the UK through the medium of art.
The company has commissioned an art and design firm to create a piece of art that will be put on display at London's South Bank gallery.
United Visual Artists has developed the piece on behalf of leading broadband provider Virgin, with the new laser-based installation, entitled Speed of Light, set to go on show from April 9th.
"For us, broadband is the internet and it has catalysed the sheer diversity of fantastic content and information that makes the internet so invaluable in our lives today," said Virgin Media executive director of broadband Jon James.
He added that the artwork is designed to inject a bit of "magic" into something that many of us now take for granted in our daily lives.
Virgin Media recently announced it is running a pioneering new trial using telegraph poles to deliver ultrafast 50Mb broadband to the Berkshire village of Woolhampton.