Need advice? Call our experts free on
0800 090 1342
Wireless broadband to be launched by East Midlands Trains
East Midlands Trains will launch Wi-Fi on its London train services.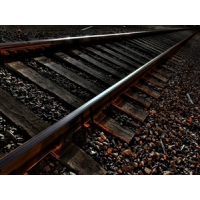 A leading train operator is rolling out wireless
broadband
services across a number of its routes.
East Midlands Trains will offer Wi-Fi on board its services to London from September 5th 2010, including those that run between the capital and Sheffield.
Trains running between London and Nottingham will also benefit from the improvements.
Kate Simon, a columnist for the Independent, praised the move and said it would be particularly useful in areas of the country where it is difficult - or impossible - to pick up
mobile broadband
signal.
"As someone who has struggled in vain to connect to the internet via a dongle ... the rolling out of Wi-Fi across more rail companies is welcome," Ms Simon wrote.
She noted that it will cost standard travellers £4 to access wireless broadband for up to three hours with East Midlands Trains, or £7.50 for the whole day.
Virgin Trains also offers Wi-Fi access at a cost of £5 for one hour, or £10 for 24 hours.