Need advice? Call our experts free on
0800 090 1342
Colchester reveals high-speed wireless broadband details
The local council has given more information on the scheme, which is set to be delivered by The Cloud and other partners.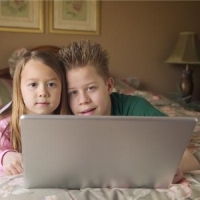 Colchester Borough Council has unveiled full details of its plan to transform the borough into the UK's first high-speed wireless town.
The
strategy
, which was given the green light by council chiefs last Wednesday (July 13th 2011), aims to increase the provision of super-fast broadband by utilising wireless and fixed-line solutions.
According to the local authority, businesses, residents and visitors to Colchester will be able to take advantage of more effective and efficient digital access once the work has been completed, while the cost of using the services will also be slashed.
Significantly faster fixed broadband speeds of around 40 to 50Mbps are set to be deployed across the Essex town, along with next-generation wireless technology offering 11Mbps download capabilities.
In contrast, the average sync speed currently available in Essex is 6.8Mbps, according to a recent Ofcom report. The regulator also found half of properties in the county are hooked up to a super-fast broadband connection.
It is believed the infrastructure upgrades will help to give the borough a competitive advantage over other towns and cities across the UK, particularly over the next five years.
Colchester's CCTV network could be utilised for the rollout, with the existing ducting being used to house the fibre optic cables required to deliver high-speed broadband.
BSkyB-owned public Wi-Fi operator The Cloud has been named as the recommended partner for the Digital Wireless Town initiative, while County Broadband, Motorola and BriskNet have also been selected.
Nick Barlow, portfolio holder for commerce and sustainability, commented: "Providing users with low cost digital access will bring a range of other benefits to Colchester, including helping to create safer communities and reducing the need to travel.
"Successful delivery of the strategy will bring benefits to local businesses and encourage more businesses to relocate into the town, with the potential of creating more jobs."Â