Need advice? Call our experts free on
0800 090 1342
Copper thieves disrupt broadband services in Kent
Criminals have targeted copper cables in Kent, leading to some disruption in BT customers' broadband connections.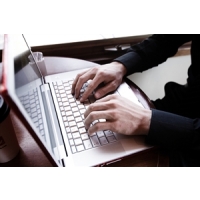 BT broadband customers have been left without a service in the Farningham area of Kent after metal thieves targeted copper cables.
It is believed that as many as 2,000 BT subscribers have had their broadband and telephone services disrupted when criminals cut six cables in five places last week, following on from a similar incident in September.
Around three kilometres of cable will require replacement before full service is resumed.
Speaking to IT Pro, a BT spokesperson said that copper theft remains a serious issue for telecoms providers and their customers, prompting a need for people to be vigilant.
"Despite the very complex and time consuming-nature of the repair job, we hope to restore full service soon," he commented.
Together with Cisco, BT was recently appointed the official IT and telecommunications partners of the BMW International Open 2010, ensuring that visitors to the event are provided with the networking facilities they need.