Need advice? Call our experts free on
0800 090 1342
Hampshire connectivity intervention by councillor
Hampshire homes and businesses are to receive new support in securing superfast connections.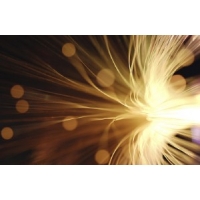 Leader of Hampshire County Council Roy Perry has announced the launch of a new initiative aimed at boosting levels of connectivity for local residents and businesses.
As part of the new Getting Connected scheme, local publication The News reports as many as 5,000 local premises could benefit from the rollout of better connectivity in the months ahead, as they reside in areas where no plans currently exist for broadband upgrades, but this could soon change.
Mr Perry said: "I hope we can reassure these communities that we will have capacity to help and enable connectivity to superfast broadband services."
He added that many of these areas are not currently covered by the council's multi-million pound rural programme in Hampshire, but the local authority is now working with BT and other providers to secure a retro-fitting solution for these properties.
It is hoped that considerable progress will be made in this area in the months ahead.