Need advice? Call our experts free on
0800 090 1342
High-speed wireless broadband rolled out in North Yorkshire
Communities in North Yorkshire have been included in a high-speed wireless broadband deployment.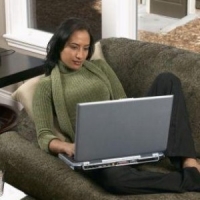 High-speed broadband has been rolled out to the North Yorkshire villages of Great and Little Ouseburn, offering homes and businesses fast wireless connectivity from a fibre-based hub.
The system, which has been deployed as a result of a Connecting North Yorkshire (CNY) initiative, is also set to benefit the communities of Marton-cum-Grafton, Upper and Lower Dunsforth, and Whixley.
CNY, led by North Yorkshire County Council (NYCC) and its partners, has been allocated £17.8 million of government funding to spend on boosting the level of broadband provision throughout the region.
Schemes like this across the country are being given public money by Broadband Delivery UK, which is aiming to bring high-quality internet services to 90 per cent of the UK by 2015 and 100 per cent by 2017.
Carl Les, a county councillor and chair of CNY, said NYCC and network operator NYnet have so far developed seven small community-based broadband initiatives in areas that would not be reached by commercial rollouts.
"The good news is that the funding for the Great Ouseburn area project is coming from the Performance Reward Grant (PRG), which is money North Yorkshire received for exceeding its targets set by government across public services," he noted.
Mr Les claimed several other communities are in line to benefit from PRG cash as the county council aims to add at least 12 more schemes to its list of projects.
LN Communications has been chosen as the internet service provider partner for this initiative, having previously been selected to connect several other communities across east and North Yorkshire.
Last week, I Love Broadband - one of LN Communications' brands - announced on its official Twitter feed that it had brought high-speed wireless internet access to the village of Wombleton, around 30 miles west of Scarborough.
The service utilises wireless and fibre-based solutions to offer speeds of up to 50Mbps.