Need advice? Call our experts free on
0800 090 1342
Liverpool set for super-fast business broadband exchange
The digital exchange will see the city connected to a high-capacity transatlantic cable.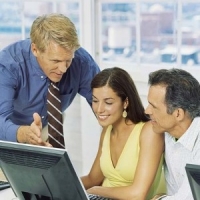 Liverpool is set to get access to a new super-fast business broadband service thanks to a £1 million scheme led by the AIMES Grid Services.
The project - known as Fibrenet - will see Liverpool City Council's existing fibre optic cable linked using new switching equipment from Virgin Media Business to the Global Crossing internet protocol-based network, reports the Liverpool Daily Post.
It means the local authority will be directly connected to a high-capacity transatlantic line that lands in Southport.
Once the work is complete, it will create the north-west municipality's first digital exchange. At present, this infrastructure has only been rolled out in two other UK cities - London and Manchester.
The Technology Strategy Board, established by the government in 2007 to stimulate innovation and boost growth and productivity, has contributed a grant of £400,000 towards the programme.
A number of high-profile customers have already signed up to the Fibrenet, including the BBC, Getty Images, Sony and UCI.
Businesses, hospitals, universities and other institutions have also been invited to take part in a one-year trial of the digital exchange, with the test scheduled to get underway in July 2011.
The service will have a capacity of 10Gbps and could save as much as 80 per cent of the typical cost of a far slower 10Mbps connection, according to AIMES.
Professor Dennis Kehoe, chief executive of AIMES, said: "Liverpool all of a sudden will become a high fibre-connected city, not only enabling local businesses to benefit, but also attracting the trialling of new services, making Liverpool a digital destination, which it has not been previously.
"We will be able to compete with Manchester and on a national level."
The news comes just days after chancellor George Osborne named Liverpool as one of ten initial UK Enterprise Zones, where businesses will be given up to 100 per cent discounts on super-fast broadband and rates.
A total of 21 of these zones will be established across the country under the government's plans. Other areas to benefit include Leeds, Greater Manchester and Sheffield.