Need advice? Call our experts free on
0800 090 1342
Shetland's North Isles considering community broadband network
A community broadband network could be rolled out on Shetland's North Isles.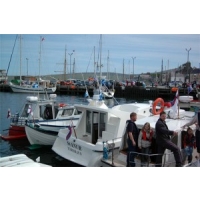 Residents of Shetland's North Isles are considering the creation of a community broadband network to improve current levels of connectivity.
Last week, meetings were held in Fetlar, Unst and Yell to assess levels of support for faster internet access, with a recent survey revealing that 75 per cent of respondents feel broadband is important or critical for them, reports the Shetland Times.
The North Isles are generally stuck with slow broadband. Some properties receive speeds of less than 1Mbps, while others are still on dial-up.
MSP Tavish Scott said there is "no doubt" that businesses are being constrained by slow or unreliable internet services, while domestic customers are left unable to use the web to its full potential.
"The government is continuing to invest in improving broadband across Scotland, but the central point is that new money must be targeted on areas where the current service is somewhere between poor and non-existent," he commented.
Isles MP Alistair Carmichael insisted that the government is committed to providing rural communities with superfast broadband.