Need advice? Call our experts free on
0800 090 1342
South Norfolk MP committed to broadband drive
Plans to improve broadband connectivity are to be pushed forward in South Norfolk.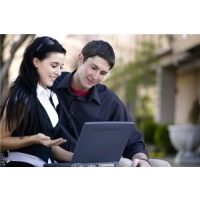 Following the resounding victory of the Conservative Party in last Thursday's (May 7th) general election, one MP to have bolstered his position has claimed his focus now will be on delivering his pre-election promise to increase online connectivity.
After securing a majority of more than 20,000 in his seat of South Norfolk, MP Richard Bacon has said one of the first things he plans to do during the new parliament will be to address the present lack of broadband access for members of his constituency.
He stated: "It is essential for the South Norfolk economy and residents that this is improved. Having good broadband is just as important as having good road infrastructure."
Mr Bacon added that once this issue has been firmly addressed, he plans to turn his attention to delivering new homes for the local area, with plans in the pipeline for the creation of up to 1,800 new residential properties in the district during the course of the next five years.