Need advice? Call our experts free on
0800 090 1342
Be Broadband keen to launch fibre service this year
The company is planning to launch a fibre optic broadband service that is "unlimited and unshaped".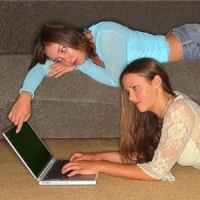 Be Broadband has become the latest internet service provider (ISP) to announce plans to enter the fibre optic broadband market in the coming months.
Writing on the company's official blog, managing director Chris Stening said there is "terrific" consumer desire for fibre broadband, with customers regularly getting in touch to enquire about Be's plans for the technology.
In order to meet this growing demand, the ISP is keen to launch its first fibre broadband service before the end of 2011, he explained.
According to Mr Stening, Be Broadband customers are typically aware that speeds are affected by more than just the type of cable used to deliver the connection, with other factors such as traffic management also playing a major part.
Consequently, he insisted that an uncapped and unthrottled broadband service from Be could enable faster downloads than a rival ISP's fibre service, even if the headline speeds are identical.
Because of this, the company is looking to offer "something unlimited and unshaped", the Be boss explained, although he acknowledged this is almost certain to impact on the price of its fibre broadband packages.
"It's great to be told you could get speeds up to some high level, but with traffic management it is unlikely you'll get it for long," he commented. "We are unlikely to be the cheapest in the market but we are determined to be the best."
Mr Stening also hinted at the launch of a pre-registration programme to enable Be to assess which areas of the country have the highest demand for super-fast access.
The news echoes an announcement from Be's sibling ISP O2, which revealed the network operator is planning to start a trial of fibre broadband before the end of the year.
O2 is currently looking into its pricing structure and the specifics of its packages, the company's home and broadband managing director Felix Geyr explained.