Need advice? Call our experts free on
0800 090 1342
Better broadband 'to bring employment boost' to Bingley area
Superfast broadband is on its way to Harden and Wilsden.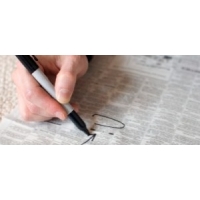 There are hopes that the upcoming arrival of superfast broadband in Harden and Wilsden close to Bingley in West Yorkshire will provide an employment boost to the local area.
Local publication the Telegraph and Argus reports that Bingley Rural Councillors have welcomed the news that extra investment is to be provided to help to bring the high-speed technology to more homes and businesses in the vicinity.
Not only will this improve internet loading speeds, but it could also potentially increase job opportunities for local people.
Councillor Mike Ellis explained how inadequate broadband speeds had been hindering progress in the area, stating: "We live in the internet age, but when you live in an area where access is at snail's pace, it counts against you."
However, he added: "Most importantly, this is excellent news for the more and more people who are working from home," explaining the technology's arrival could lead to an increase in home-based employment opportunities.