Need advice? Call our experts free on
0800 090 1342
BT boosts fibre broadband access in East Ayrshire
East Ayrshire is the latest location to benefit from BT's super-fast broadband rollout.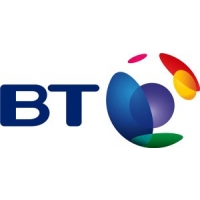 BT has announced the introduction of fibre optic broadband for the first homes and businesses in East Ayrshire.
Over the coming weeks, engineers from the telecoms giant will complete the infrastructure improvement work, bringing super-fast broadband to more than 21,300 properties in Kilmarnock.
Upgrades are also due to be carried out in Cumnock, Darvel and Stewarton as part of BT's commercial fibre broadband deployment, which will extend coverage to 96,800 premises across the whole of Ayrshire by the end of next year.
Further UK locations set to benefit from the rollout will be announced in the next few months, while BT is also working with the Scottish government and its agencies to reach parts of the country beyond its commercial footprint.
Cathy Jamieson, MP for Kilmarnock and Loudoun, visited the Kilmarnock exchange to find out how fibre broadband is delivered to street cabinets.
"This is a significant step for Kilmarnock," she commented. "High-speed digital connectivity is a defining factor in our long-term success."