Need advice? Call our experts free on
0800 090 1342
BT encouraged to roll out super-fast broadband across Portlethen
Every property in Portlethen should be upgraded to receive fibre broadband access, according to local MSP Maureen Watt.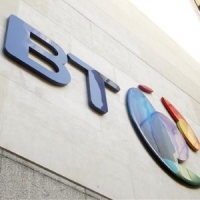 BT has been urged to roll out fibre optic broadband across the whole of Portlethen as soon as possible.
The telecoms giant is currently working on a major infrastructure upgrade in the Scottish town, with more than 3,270 homes and businesses due to be connected over the coming weeks.
Maureen Watt, MSP for Aberdeen South and North Kincardine, welcomed news of the deployment and expressed delight that properties throughout Portlethen are set to benefit from the introduction of faster broadband, reports the Mearns Leader.
"The issue of super-fast broadband for the town was a matter I raised with BT a number of months ago so, naturally, I am extremely pleased to see that progress has begun," she commented.
However, the MSP pointed out that the deployment is not intended to cover the whole town, with two cabinets already upgraded and a further three to be hooked up shortly.
Consequently, she encouraged the internet service provider to ensure that the rest of Portlethen is connected in the near future.