Need advice? Call our experts free on
0800 090 1342
BT recommends fibre optic broadband to Solihull locals
Consumers who sign up for the technology may be impressed with the speeds it offers.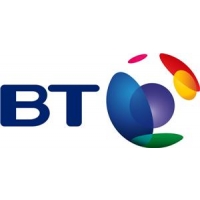 BT
has said Solihull residents who switch to the company's
fibre optic broadband
service will be sure to notice the difference.
The
broadband bundle
provider is rolling out the technology to 11,000 properties in the area, with the work set to be complete over the coming weeks.
Regional director for the West Midlands at BT John Dovey claimed consumers who connect to the fibre
broadband
network will be sure to be aware of the improvement on their old connection.
"Households and businesses switching to super-fast broadband will soon be experiencing the internet as they have never experienced it before," Mr Dovey remarked.
He added many more customers in other parts of the country can look forward to being able to access the technology in the future.
In the recent publication of its financial results for the July to September period, BT revealed it is receiving more than 4,000 orders for its fibre product - known as Infinity - every day.