Need advice? Call our experts free on
0800 090 1342
Council leader welcomes arrival of fibre optic broadband
The leader of Calderdale Council has praised the introduction of fibre broadband to 2,000 properties in Ripponden.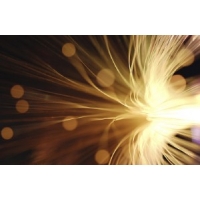 A project that will bring fibre optic broadband to the Yorkshire village of Ripponden has been praised by the local council.
Tim Swift, the Leader of Calderdale Council, explained the benefits to the community from gaining the superfast service would extend far beyond social factors.
He said: "Developing such critical infrastructure will promote a stronger, more competitive economy."
The way in which local authorities can interact with residents was also pinpointed by the Councillor. 
He cited the speed and ease that residents of accessing public service websites of public services as important issues.
The news that 2,000 homes and businesses in Ripponden will gain access to the service by spring 2014 has come as part of a rollout by BT, which is making a nationwide investment of £2.5 billion.
It aims to ensure that 97 per cent of West Yorkshire will have the option of a superfast service by the end of Autumn 2015.