Need advice? Call our experts free on
0800 090 1342
Pauline Latham MP demands broadband funding for Derbyshire
Derbyshire would benefit hugely from government broadband funding, according to a local MP.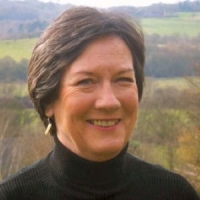 Mid Derbyshire MP Pauline Latham has called for her constituency to benefit from a newly-announced fund to support the rollout of ultra-fast broadband in urban areas.
The scheme, unveiled during last week's Budget, will see £50 million spent on subsidising the deployment of next-generation broadband in parts of ten as yet unidentified cities across the UK that would otherwise have missed out on the technology.
Details of the plan were announced after Chancellor George Osborne confirmed that ten larger cities - including the UK's four capitals - will receive a share of £100 million to finance the rollout of super-fast broadband with speeds of at least 80Mbps.
During his Budget speech, Mr Osborne remarked: "These bids have the potential to create in the UK ten of the best cities in the world for broadband connectivity."
Responding to the news, Ms Latham congratulated Mr Osborne on what she described as an "innovative Budget in difficult times".
After welcoming many of the measures included in the government's financial plans, the Conservative MP called for ministers to consider Derby and the surrounding areas as one of the locations that will benefit from high-speed broadband.
She explained that part of her constituency used to represent the largest private housing estate in Europe, but this area is stuck with some of the country's worst broadband speeds.
"I would like to put in a bid for Derby to be a recipient of any improvements," Ms Latham declared.
According to the latest Ofcom figures, the average broadband sync speed across Derbyshire as a whole stands at 6.2Mbps - significantly less than the UK-wide figure of 7.5Mbps.
More than a third of properties can access super-fast broadband, but almost one-fifth are stuck with speeds of less than 2Mbps, considered by the government to be the benchmark for decent broadband.
Just under two-thirds of residents have broadband, excluding super-fast connections.