Need advice? Call our experts free on
0800 090 1342
Sky offers faster broadband free of charge
Sky broadband customers are set to receive a boost to their connection speeds, as of June 1st.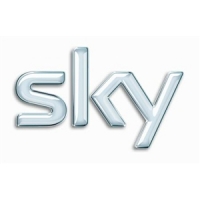 Sky has announced it is upgrading the speeds of its broadband services.
From June 1st, Sky TV customers who have the company's Sky Talk telephone service will be upgraded free of charge to the Everyday Lite offering, which offers speeds of up to 20Mbps and comes with a 2GB monthly usage allowance.
However, heavier home broadband users may opt for the Sky Unlimited service, which also provides speeds of up to 20Mbps but without any usage limits.
The Sky Unlimited option will cost Sky Talk customers £7.50 per month, while everyone else will be charged £12.50 per month.
Consumers who are currently scouring the market for the best home broadband deals will be encouraged to see competition hotting up among the leading broadband providers.
TalkTalk is currently offering its Essentials package free for three months then £6.99 a month thereafter, while Virgin Media chief executive Neil Berkett recently told the Independent of the need to provide customers with a "sexy" as well as reliable home broadband service.