Need advice? Call our experts free on
0800 090 1342
Success for Glasgow free Wi-Fi
Glasgow's Urban Wireless free Wi-Fi project has seen significant success in its first few months.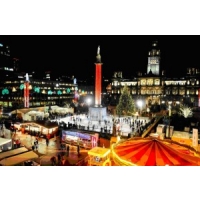 Since becoming the first Scottish city to offer free Wi-Fi to people using public spaces earlier this year, Glasgow has seen a successful uptake of the initiative, with more than 40,000 individuals accessing the service.
Leader of Glasgow City Council Councillor Gordon Matheson commented: "I am delighted that our decision to ensure Glasgow became the first Scottish city to offer free Wi-Fi has proved to be so popular."
The success of the service was particularly prevalent during the Glasgow 2014 Commonwealth Games, when the number of people logging on to access free internet was higher than that recorded in Westminster when the London 2012 Olympic Games were taking place.
Glasgow's innovative widespread Wi-Fi service is known as Urban Wireless and was rolled out throughout the city thanks to the local city council and network provider BT.
The scheme is set to run for at least eight years, allowing visitors to the city to access free internet via mobile devices 24 hours a day.