Need advice? Call our experts free on
0800 090 1342
Teesdale may miss out on super-fast broadband
Residents in Teesdale may be left in the broadband slow lane unless a funding bid is approved.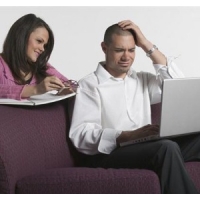 Super-fast broadband will not be rolled out to most Teesdale residents unless a funding bid from Durham County Council (DCC) proves successful.
Some £7.79 million of government cash has been allocated to the county's broadband strategy in order to bring next-generation speeds to 90 per cent of local homes and businesses.
However, the remaining ten per cent - primarily rural communities such as Teesdale - will be left with minimum speeds of just 2Mbps.
The county council has moved to allay fears that Teesdale will be left behind by revealing its expression of interest application for bringing high-speed broadband to the area was successful, reports the Teesdale Mercury.
Phil Jackman, head of IT at DCC, said the objective of the Digital Durham project is to roll out super-fast connectivity to 100 per cent of the county.
"The majority of Teesdale would be in the government's ten per cent bracket, but we have applied for additional funding to try and address this," he explained.